A List of the BEST Online Stores for Women's Clothing!
Why do I adore online shopping?  This is the question I get asked quite a lot.  The thing is, you can get better value out of online shopping than you can physically going into a shop.

Most online stores will email you when there are sales on, most of the time if you join mailing lists you can receive vouchers for up to $20 off.  So I love shopping online – plus I don't have to leave the house – and the parcel comes to me!Stay at Home Mum has scoured the internet – and of course asked you, our reader, for a list of the very best online stores for women's clothing in Australia and Worldwide.

Here is the list!

An Error Was Encountered

Unable to connect to MongoDB: Could not connect to any of 1 hosts. Latest error: unable to connect to 127.0.0.1:27017 because: Connection refused
Everyday Clothing for Women

:
Office Wear and Higher-End Clothing for Women
American Online Stores for Women's Clothing:
The United States has a terrific range of clothing – and they are cheaper than Australia which makes up for the fact that it costs more to post it here to Australia.  Plus you are almost guaranteed to have clothing not seen anywhere else!
Clothing for Over 35's That Don't Suck:
Birdsnest is one of my personal favourite sites.  Check out their 'outfit' section, great when you can't decide what to wear!

Millers carries lots of plus size sizes and styles that suit the more mature woman.

Jacqui E has terrific workwear that is great quality and reasonably priced. I love their pants – they always fit so well and last forever!

Noni B – some might consider Noni B a 'Nanna' shop, but if you hunt through the clothing, quite often you can find a cute little number perfect for you!

Katies is located in most shopping centres.  They have amazing pants that are so comfortable.  I have 30 pairs of Katie's pants.

Boden Clothing Australia has lots of timeless, quality pieces that will last you forever.

Leona Edmiston has a classic, beautiful clothing line that is pricey but excellent quality.

Seed Heritage has lots of 'Casual Basics' that are classy AF!

Blue Bungalow has clothing that cover more of the parts we don't like, and accentuates the bits we do! They have free shipping for orders over $100.00

Karen Millen

Mister Zimi has women's resort wear and holiday themed clothing.  Cute, comfortable with bright colours, bold prints and light fabrics that scream 'Summer!'.
Online Clothing Stores Younger Women (35 and Under):
Showpo has a range of casual wear, active wear, lingerie, club wear and clothing suitable for the younger woman.  Very cute and sassy and they also cater to plus sizes.  They also offer free shipping Australia wide.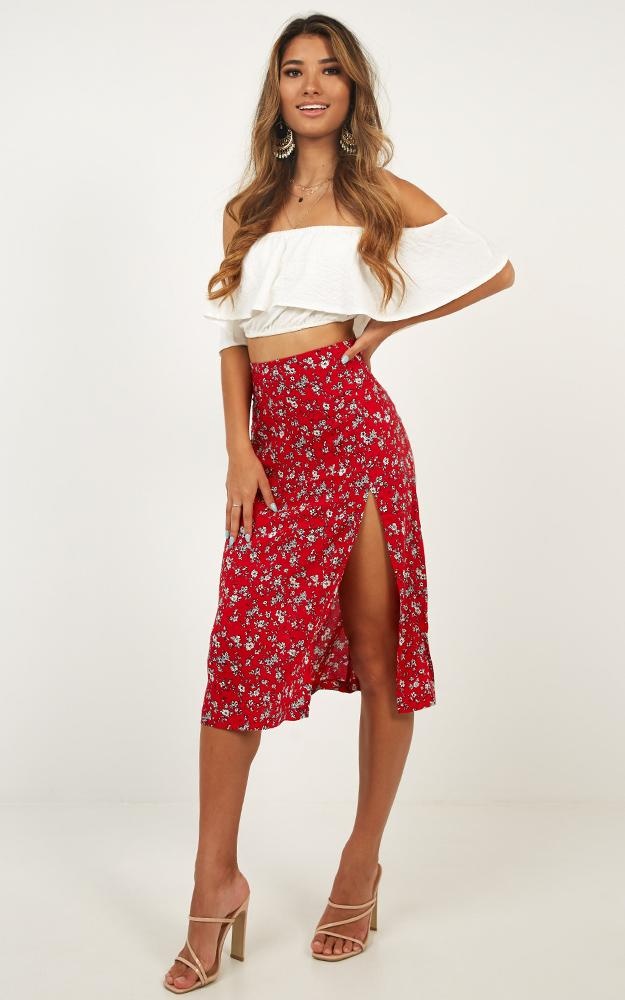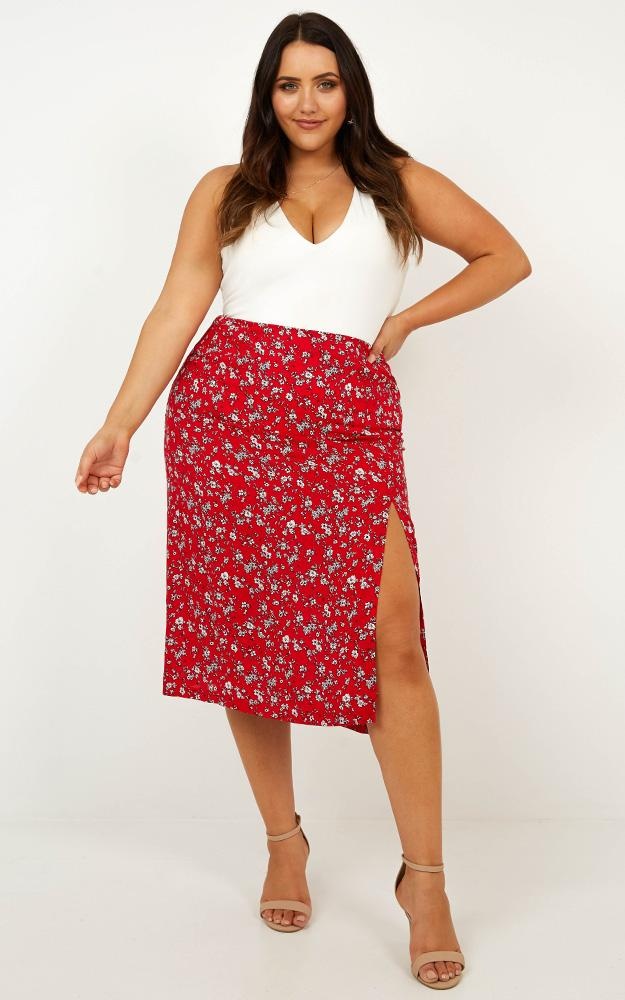 Modcloth is a US site but ships worldwide.  They have a vintage feel with lots of short dresses, skinny jeans and alternative fashion. They cater to plus size fashion and have a beautiful range of wedding wear, home decor and bathers.
Offer extremely cheap international shipping to Australia
Free shipping on orders AU$100+
Get 15% off when you sign up to their newsletter
BooHoo is online only.  They have been around since 2006 and have over 100 new products uploaded to their website daily.  They have women's clothing, men's clothing and plus size fashion. They are a worldwide brand
Beginning Boutique is very similar to Showpo Fashion and offer cute playsuits and club wear.
Get 10% off your order when you sign up to their newsletter
Miss Runway Boutique has formal wear and casual wear for the under 35 year old woman who is on-trend. Some fantastic dresses for School Formals too!  They have big brands like Jadore, Two Sisters the Label, Nookie and Luxe.
Glue Store is for casual wear for younger women.  Loads of shorts, jeans, casual t-shirts and singlet tops. They also have tracksuits, swimwear and shoes.
Glue Store offer AfterPay
Free delivery on orders over $75
Pretty Little Thing has party wear, dresses and club wear mainly for the younger woman.
Femme Connection is an Australian stockist with casual clothing at great prices. They offer the latest catwalk styles that are on-trend at affordable prices.
Honey Peaces is an Aussie online-only store – it has some beautiful trending clothing for under 25's.  They have a beautiful range of formal gowns and stock brands such as Jadore, Two Sisters the Label. They also can do made to order formal gowns for that perfect fit.
Honey Peaches offer ZipPay
Flat rate of AU$8.95 express shipping within Australia and Free shipping for orders over $70.
Factorie has men's women's and kids clothing.  They also offer free postage for orders over $50.

Supre Shop the latest in women's fashion at Supre and get FREE standard shipping on orders over AU$50!
We have a whole article just on Plus Size Clothing – but here is a little taste:
City Chic is quite expensive but has some lovely pieces

Torrid is US based (so take postage into account) but have some gorgeous pieces!

Autograph Fashion have an online store for sizes 14 – 26.

BooHoo has a great range in plus sizes!

Isabella's Fashion has great range of Plus Size lingerie and sleepwear

Taking Shape has brands from sizes 12 – 24. They have swimwear, sleepwear, activewear and anti-chafe products.

Millers carries lots of plus size sizes.

Curvaceous is an Australian site that comes highly recommended by our Facebook followers.

Modcloth has a terrific range of plus sizes, particularly in swimwear.

Curvy is a plus size store for women's bra's and undies!

BE ME  has sizes 14 and above.

Kiyonna is a US-based plus-size clothing brand with sizes from 10 – 32

Curve Girl is another US-based plus size clothing brand with gorgeous Little Black Dresses that will make your curves POP!
Maternity and Breastfeeding Attire:
Wedding, Bridesmaid and Formal Wear:
Active Wear, Underwear and Swimwear
Where to Buy Shoes Online:
Where to Buy Costumes and Dress-Ups Online:
Online Deal Clothing Sites:
There are a few sites that will give you great deals but you must be signed up first.  They usually advertise sales daily on different brands and you can pick up some designer clothing for sometimes up to 80% off!
Ozsale has sales from different designers – you can pick up brand name clothing, shoes, sunglasses etc for up to 80% off – but you need to sign up with them first.

Catch has some great sales.  I've picked up loads of designer brands at a cheap cheap prices!
Second-Hand Clothing Stores:
Cheap is Good, But FREE is Better!
There are even online sites where you can get good quality pre-loved clothing – for free!  Try:
More Overseas Sites to Try:
Got a great online store you would like added here?  Email us at [email protected]
#Disclaimer:  Stay at Home Mum uses the occasional affiliate link in our articles which provide us with a small commission.  The websites listed are ones used by our followers and suggested to us, and are not chosen because they have an affiliate program.  This commission allows us to provide you with free content and pay ourselves a small wage.  We thank you for your cooperation.